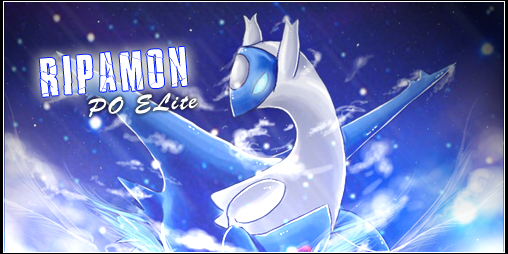 Hey guys, Im Ripamon. I also go by the name of Rips Lizards, Sasuke, and HaxHaxHqx on the smogon server.
My specialised tier is standard OU where im currently 2nd highest and 3rd from bottom(trololol)
Basically, to challenge me, just use smogons tier lists and make sure all your pokemon are OU or below. I use the standard clauses, which are -
OHKO Clause (No OHKO moves allowed)
- Evasion Clause (No Evasion boosting moves or for the ability Moody allowed)
- Sleep Clause (Only one Pokemon is allowed to be asleep at a time, not including Rest)
- Self-KO Clause (No suicide moves allowed on the last move of play)
- Species Clause (Only one of each species allowed on your team)
- Dream World abilities not yet released, items that are not yet released or Pokemon that are not yet released are obviously not allowed.
How to Arrange a Battle with me.
I live in the U.S, and im actually on a LOT of the time.To find me, look on the smogon server for the names listed above and drop a PM. Alternatively, go on the smogon forums and send a pm to 'Ripamon' if youd like to contact me.Make sure to add that youre from Battle Stormers. I will then reply back and we can schedule an appropriate time(as soon as youre free or im not busy) to battle.
Lastly, good luck and have fun!
Last edited by Ripamon on Wed May 09, 2012 6:06 am; edited 1 time in total



Posts

: 2


Join date

: 2012-05-09



Admin




Posts

: 26


Join date

: 2012-05-07





Similar topics
---
Permissions in this forum:
You
cannot
reply to topics in this forum